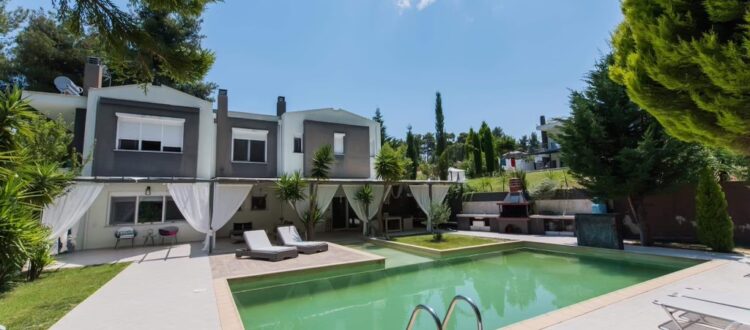 Description
With the most beautiful atmosphere and artistic decoration, the stunning villa in Pallouri is for those who are looking for luxury and tranquility on their vacation, whether it is with their family or friends.
The spacious bedrooms of the house and its spaces offer the comfort we all seek and the elegance.
Another unique feature of the house is the property it offers to its visitors.
The area of ​​Paliouri offers unique experiences with the architecture of a traditional village of Halkidiki that leaves no one unmoved.
Features
Features:
Free parking
garden
Private pool
Sun beds
Amenities:
Air conditioning
Cable TV
Coffee maker
electrical appliances
Fully equippped kitchen
linen
Swimming Pool Towels
Transfers services (upon request)